Mayne Island Trip
by Norm Smyth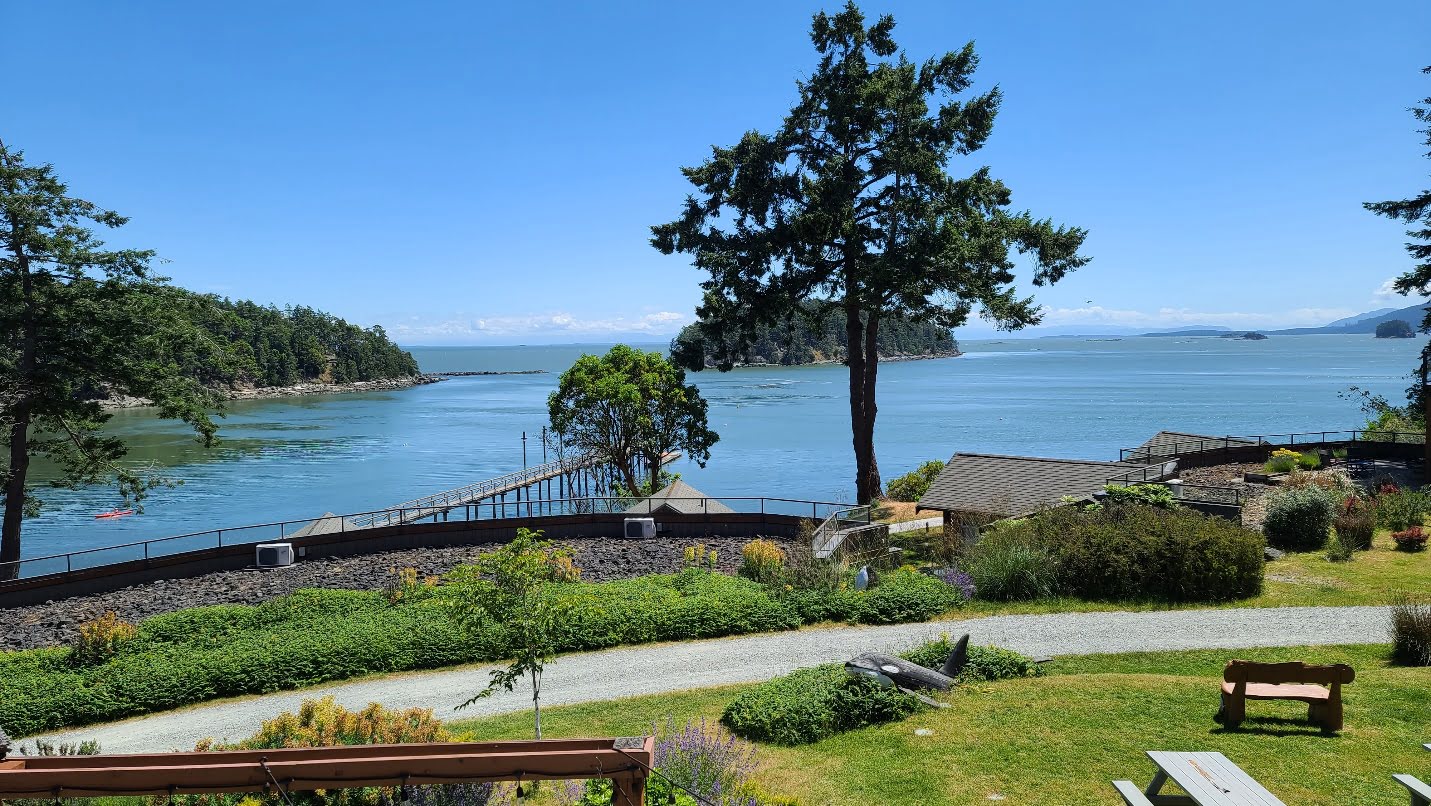 Five of us arrived at Mayne Island Resort on Sunday, 19 June, and departed on Friday, 24 June, giving us four full days for kayaking. The Resort has 8 rooms each with an ensuite (some are pet friendly) plus many cottages and villas: https://www.mayneislandresort.com/the-resort/
The property is on Bennett Bay and kayaks can be off loaded onto the beach either from the nearby access road or down the stairs at the Resort. There is a dog wash tub that can be used to rinse off gear after a day's kayaking. The restaurant at the resort is operated separately and provided excellent evening meals. Lunches we bought at the bakery or grocery store about 10 minutes away in Miners Bay. The resort provides a very basic continental breakfast.
Paddling from Bennett Bay is excellent as there are many islands to visit. Much of the shore is sandstone with amazing sculpted galleries to admire. The first day we paddled along the Belle Chain Islets, through Boat Passage into Saturna Island's Winter Cove for lunch in the park, and then back via Samuel Island to Bennett Bay. The second day we paddled up the east coast of Mayne Island and into Active Pass and stopped for lunch at the bakery in Miners Bay. Then on to Village Bay where we left our kayaks near a boat launch ramp and the resort shuttle transported us back to the resort. Next morning it returned us to this spot to resume our circumnavigation of Mayne Island. We stopped in Dinner Bay to visit the lovely Japanese Gardens before continuing along the south and east coasts of Mayne Island back to the Resort. Total distance around the island was about 16 miles. The fourth day we delayed our start due to high winds until 1300 and explored in more detail the sandstone galleries sculpted by nature along Curlew, Samuel and Georgeson Islands. That evening we visited the Pizza Truck in Miners bay and spotted the J-Pod of Orcas transiting Active Pass at sunset.
After checking out of the resort a few of us hiked up Mt Parke to see the nice views over the islands. The island has many parks, art and craft places to visit and of course the local brewery! Everyone was kind and very welcoming. Mayne Island is pretty and a perfect destination for kayakers. It's also kind to those who lose dogs and drop cell phones in the ocean – you will have to ask the participants to explain more!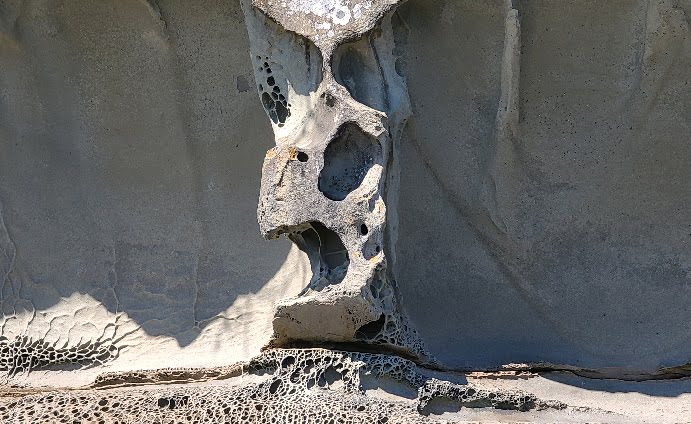 Georgeson Island sculpted sandstone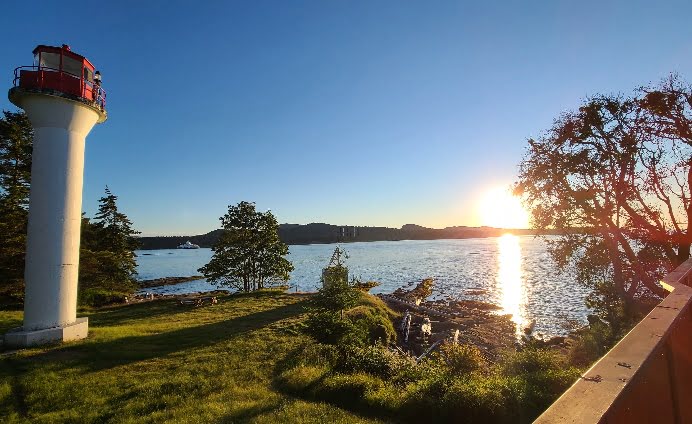 Active Pass lighthouse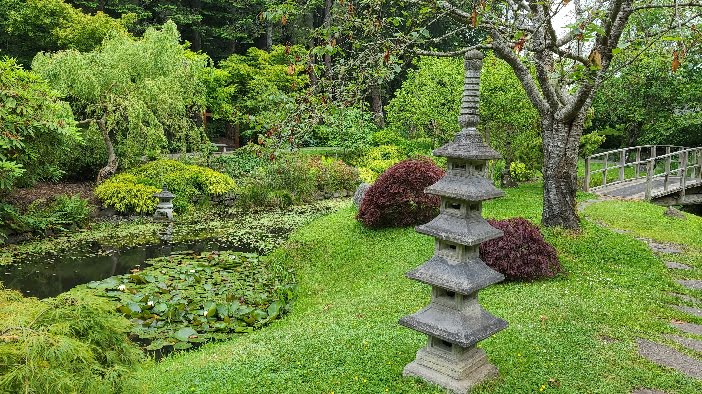 Japanese Garden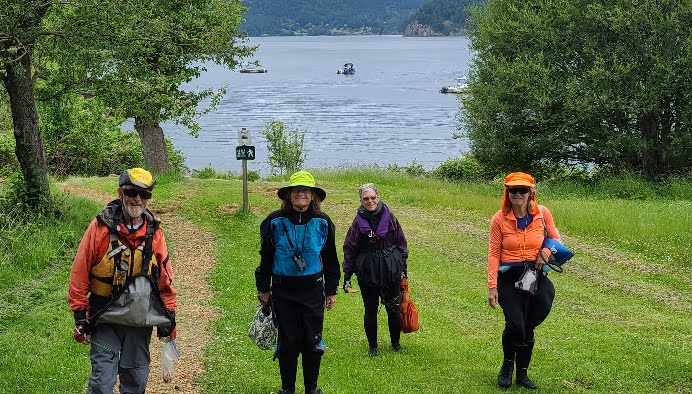 Vic, Barb, Dorothea, Allison & photo by Norm